I'm a bit(okay, quite a bit) behind with getting to this, but, hey, better late then never, right? Anyway, let's see what wonderful books are coming out this month.
1. End of Days by Susan Ee (Penryn and the End of Days, #3) – Coming May 12
End of Days is the explosive conclusion to Susan Ee's bestselling Penryn & the End of Days trilogy.
After a daring escape from the angels, Penryn and Raffe are on the run. They're both desperate to find a doctor who can reverse the twisted changes inflicted by the angels on Raffe and Penryn's sister. As they set off in search of answers, a startling revelation about Raffe's past unleashes dark forces that threaten them all.
When the angels release an apocalyptic nightmare onto humans, both sides are set on a path toward war. As unlikely alliances form and strategies shift, who will emerge victorious? Forced to pick sides in the fight for control of the earthly realm, Raffe and Penryn must choose: Their own kind, or each other?
AHHHHHHHHHHHHHHHHHHHHHHHHHHHHHHHHHHHHHHHHHHHHHHHHHHHHH
Yeah, I need help. Angelfall is the freaking best book ever, and I have been awaiting this one for a long time. I cannot wait for this to come out so I can get my greedy hands on it, and for those of you that already have an ARC, I will kill for it. Don't underestimate a book-lover's power.
Edit After Reading: I wish it were that good, but no. Worth reading though. Check out my review here.
2. A Court of Thorn and Roses, by Sarah J. Maas – Coming May 5
A thrilling, seductive new series from New York Timesbestselling author Sarah J. Maas, blending Beauty and the Beast with faerie lore.
When nineteen-year-old huntress Feyre kills a wolf in the woods, a beast-like creature arrives to demand retribution for it. Dragged to a treacherous magical land she only knows about from legends, Feyre discovers that her captor is not an animal, but Tamlin—one of the lethal, immortal faeries who once ruled their world.
As she dwells on his estate, her feelings for Tamlin transform from icy hostility into a fiery passion that burns through every lie and warning she's been told about the beautiful, dangerous world of the Fae. But an ancient, wicked shadow grows over the faerie lands, and Feyre must find a way to stop it . . . or doom Tamlin—and his world—forever.
Perfect for fans of Kristin Cashore and George R. R. Martin, this first book in a sexy and action-packed new series is impossible to put down!
I  am very excited to read this, because Sarah  J. Maas is a very talented fantasy writer and this book sounds fantastic. 🙂
3.  The Wrath and the Dawn, by Renée Ahdieh – Coming May 12, 2015
A sumptuous and epically told love story inspired by A Thousand and One Nights
Every dawn brings horror to a different family in a land ruled by a killer. Khalid, the eighteen-year-old Caliph of Khorasan, takes a new bride each night only to have her executed at sunrise. So it is a suspicious surprise when sixteen-year-old Shahrzad volunteers to marry Khalid. But she does so with a clever plan to stay alive and exact revenge on the Caliph for the murder of her best friend and countless other girls. Shazi's wit and will, indeed, get her through to the dawn that no others have seen, but with a catch . . . she's falling in love with the very boy who killed her dearest friend.
She discovers that the murderous boy-king is not all that he seems and neither are the deaths of so many girls. Shazi is determined to uncover the reason for the murders and to break the cycle once and for all.
Hmm… Sounds unique and interesting, definitely worth checking out. I've never read a love story where the love interest is a murderer. 🙂
4. Daughter of Deep Silence, by Carrie Ryan – Coming May 26, 2015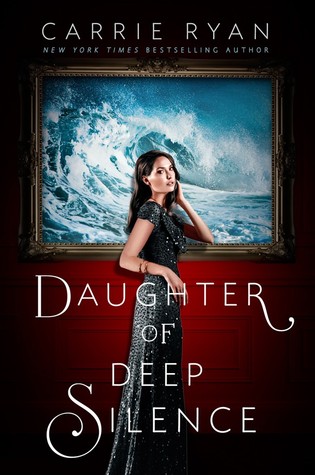 I'm the daughter of murdered parents.
I'm the friend of a dead girl.
I'm the lover of my enemy.
And I will have my revenge.
 
In the wake of the devastating destruction of the luxury yacht Persephone, just three souls remain to tell its story—and two of them are lying. Only Frances Mace knows the terrifying truth, and she'll stop at nothing to avenge the murders of everyone she held dear. Even if it means taking down the boy she loves and possibly losing herself in the process.
 
Sharp and incisive, Daughter of Deep Silence by bestselling author Carrie Ryan is a deliciously smart revenge thriller that examines perceptions of identity, love, and the lengths to which one girl is willing to go when she thinks she has nothing to lose.
This sounds EPIC. I love books with strong characters, and Daughter of Deep Silence sounds like it'll be a hit with thriller fans. Can't wait! 🙂
5. The Fill-In Boyfriend, by Kasie West – Coming May 5, 2015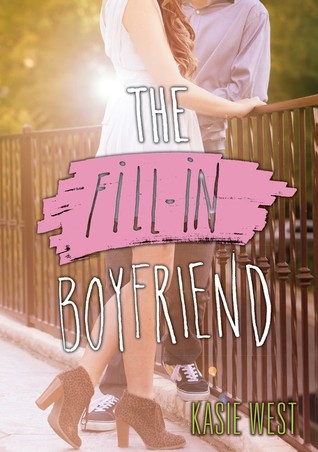 When Gia Montgomery's boyfriend, Bradley, dumps her in the parking lot of her high school prom, she has to think fast. After all, she'd been telling her friends about him for months now. This was supposed to be the night she proved he existed. So when she sees a cute guy waiting to pick up his sister, she enlists his help. The task is simple: be her fill-in boyfriend— two hours, zero commitment, a few white lies. After that, she can win back the real Bradley.
The problem is that days after prom, it's not the real Bradley she's thinking about, but the stand-in. The one whose name she doesn't even know. But tracking him down doesn't mean they're done faking a relationship. Gia owes him a favor and his sister intends to see that he collects: his ex-girlfriend's graduation party — three hours, zero commitment, a few white lies.
Just when Gia begins to wonder if she could turn her fake boyfriend into a real one, Bradley comes waltzing back into her life, exposing her lie, and threatening to destroy her friendships and her new-found relationship.
This sounds like a typical romance novel, but I've liked Kasie West in the past, and this post doesn't have any realistic fiction romances, so I figured, "why not?"
That's all for this month, guys! Remember to read, even for you high-schoolers with finals this month!
~Aliza