Yep, it's the beginning of the month again, so time for new releases! We have a couple cool new books coming out in the beginning of summer, so get ready for some summer reading!
1. Powerless, by Tera Lynn Childs and Tracy Deebs – Coming June 2, 2015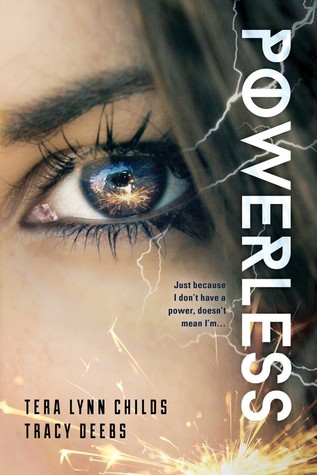 Kenna is tired of being "normal". The only thing special about her is that she isn't special at all. Which is frustrating in a world of absolutes. Villains, like the one who killed her father, are bad. Heroes, like her mother and best friend, are good. And Kenna, unlike everyone else around her, is completely ordinary— which she hates. She's secretly working on an experiment that will land her a place among the Heroes, but when a Villain saves her life during a break-in at her lab, Kenna discovers there's a whole lot of gray area when it comes to good and evil and who she can trust.. After all…not all strength comes from superpowers.
Sweet! I love characters that live in that gray area between good and evil – this seems like a cool superhero story.
2. Emmy and Oliver, by Robin Benway – Coming June 23, 2015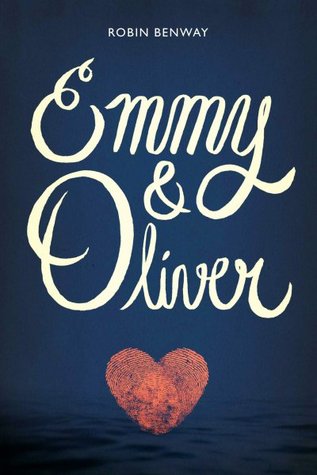 Emmy's best friend, Oliver, reappears after being kidnapped by his father ten years ago. Emmy hopes to pick up their relationship right where it left off. Are they destined to be together? Or has fate irreparably driven them apart? Emmy just wants to be in charge of her own life. She wants to stay out late, surf her favorite beach—go anywhere without her parents' relentless worrying. But Emmy's parents can't seem to let her grow up—not since the day Oliver disappeared. Oliver needs a moment to figure out his heart. He'd thought, all these years, that his dad was the good guy. He never knew that it was his father who kidnapped him and kept him on the run. Discovering it, and finding himself returned to his old hometown, all at once, has his heart racing and his thoughts swirling. Emmy and Oliver were going to be best friends forever, or maybe even more, before their futures were ripped apart. In Emmy's soul, despite the space and time between them, their connection has never been severed. But is their story still written in the stars? Or are their hearts like the pieces of two different puzzles—impossible to fit together? Readers who love Sarah Dessen will tear through these pages with hearts in throats as Emmy and Oliver struggle to face the messy, confusing consequences of Oliver's father's crime. Full of romance, coming-of-age emotion, and heartache, these two equally compelling characters create an unforgettable story.
This sound like a cute romance – but according to reviews, it's more about self-discovery. Either way, it sounds like a sweet coming-of-age novel that I will definitely read. 🙂
3. The Leveller, by Julia Durango – Coming June 23, 2015
Nixy Bauer is a self-made Leveller. Her job? Dragging kids out of virtual reality and back to their parents in the real world. It's normally easy cash, but Nixy's latest mission is fraught with real danger, intrigue, and romance. Nixy Bauer is used to her classmates being very, very unhappy to see her. After all, she's a bounty hunter in a virtual reality gaming world. Kids in the MEEP, as they call it, play entirely with their minds, while their bodies languish in a sleeplike state on the couch. Irritated parents, looking to wrench their kids back to reality, hire Nixy to jump into the game and retrieve them. But when the game's billionaire developer loses track of his own son in the MEEP, Nixy is in for the biggest challenge of her bounty-hunting career. Wyn Salvador isn't some lazy kid looking to escape his homework: Wyn does not want to be found. And he's left behind a suicide note. Nixy takes the job but quickly discovers that Wyn's not hiding—he's being held inside the game against his will. But who is holding him captive, and why? Nixy and Wyn attempt to fight their way out of a mind game unlike any they've encountered, and the battle brings them closer than either could have imagined. But when the whole world is virtual, how can Nixy possibly know if her feelings are real? Gamers and action fans of all types will dive straight into the MEEP, thanks to Julia Durango's cinematic storytelling. A touch of romance adds some heart to Nixy's vivid, multidimensional journey through Wyn's tricked-out virtual city, and constant twists keep readers flying through to the breathtaking end.
This sounds really cool and epic. I've been itching to find a good sci-fi novel lately, so this has made the top of my reading list.
4. Every Last Word, by Tamara Ireland Stone – Coming June 16, 2015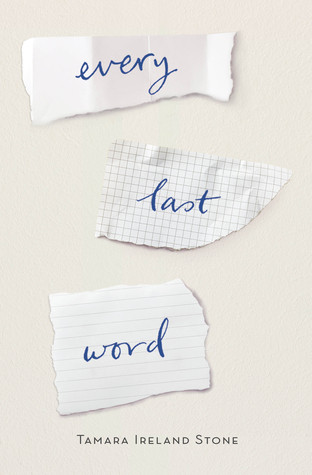 "If you could read my mind, you wouldn't be smiling." Samantha McAllister looks just like the rest of the popular girls in her junior class. But hidden beneath the straightened hair and expertly applied makeup is a secret that her friends would never understand: Sam has Purely-Obsessional OCD and is consumed by a stream of dark thoughts and worries that she can't turn off. Second-guessing every move, thought, and word makes daily life a struggle, and it doesn't help that her lifelong friends will turn toxic at the first sign of a wrong outfit, wrong lunch, or wrong crush. Yet Sam knows she'd be truly crazy to leave the protection of the most popular girls in school. So when Sam meets Caroline, she has to keep her new friend with a refreshing sense of humor and no style a secret, right up there with Sam's weekly visits to her psychiatrist. Caroline introduces Sam to Poet's Corner, a hidden room and a tight-knit group of misfits who have been ignored by the school at large. Sam is drawn to them immediately, especially a guitar-playing guy with a talent for verse, and starts to discover a whole new side of herself. Slowly, she begins to feel more "normal" than she ever has as part of the popular crowd . . . until she finds a new reason to question her sanity and all she holds dear.
What a new take on mental illness. It irritates me when oblivious people assume things like depression and OCD are things you can just "get over," so I'm glad this author is spreading the awareness.
5. The Witch Hunter, by Virginia Boecker – Coming June 2, 2015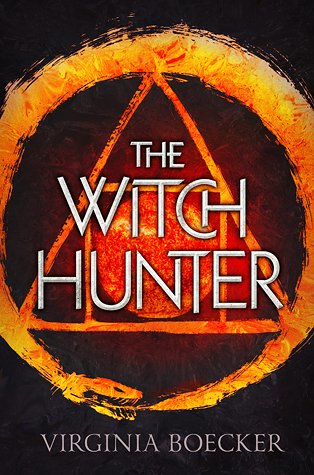 The magic and suspense of Graceling meet the political intrigue and unrest of Game of Thrones in this riveting fantasy debut. Your greatest enemy isn't what you fight, but what you fear. Elizabeth Grey is one of the king's best witch hunters, devoted to rooting out witchcraft and doling out justice. But when she's accused of being a witch herself, Elizabeth is arrested and sentenced to burn at the stake. Salvation comes from a man she thought was her enemy. Nicholas Perevil, the most powerful and dangerous wizard in the kingdom, offers her a deal: he will save her from execution if she can break the deadly curse that's been laid upon him. But Nicholas and his followers know nothing of Elizabeth's witch hunting past–if they find out, the stake will be the least of her worries. And as she's thrust into the magical world of witches, ghosts, pirates, and one all-too-handsome healer, Elizabeth is forced to redefine her ideas of right and wrong, of friends and enemies, and of love and hate. Virginia Boecker weaves a riveting tale of magic, betrayal, and sacrifice in this unforgettable fantasy debut.
This is the coolest fantasy novel I've seen for this month, I can tell it's going to be a good one. 🙂
That's it for this month! Happy summer reading! ~Aliza