Bored with looking through your current to-read list and not feeling excited by any of the books on it? Well, here are some new releases that might give you a breath of fresh air. Plus, you have more time in the summer to read, so why not?
1. Damage Done, by Amanda Panitch – Coming July 21, 2015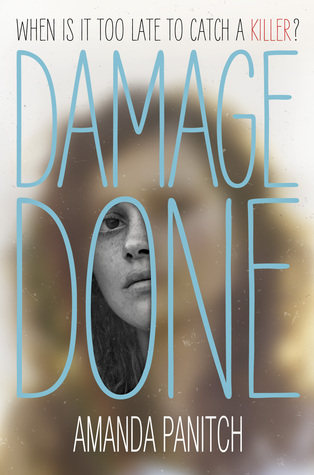 22 minutes separate Julia Vann's before and after.
Before: Julia had a twin brother, a boyfriend, and a best friend.
After: She has a new identity, a new hometown, and memories of those twenty-two minutes that refuse to come into focus. At least, that's what she tells the police.
Now that she's Lucy Black, she's able to begin again. She's even getting used to the empty bedroom where her brother should be. And her fresh start has attracted the attention of one of the hottest guys in school, a boy who will do anything to protect her. But when someone much more dangerous also takes notice, Lucy's forced to confront the dark secrets she thought were safely left behind.
One thing is clear: The damage done can never be erased. It's only just beginning. . . .
Awesome thriller novel. I hope it has a ton of plot twists, because I've been liking those lately. This new-identity stuff has been done before, but I hope Panitch makes it worth our while.
2. The Heart of Betrayal, by Mary E. Pearson – Coming July 7, 2015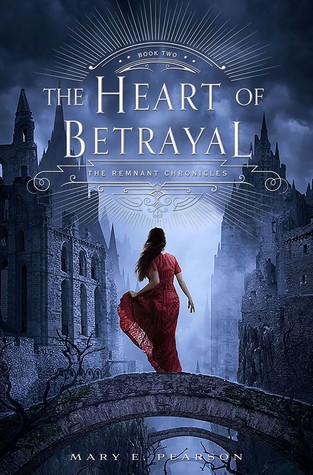 Intrigue abounds in this hotly anticipated sequel to The Kiss of Deception!
Held captive in the barbarian kingdom of Venda, Lia and Rafe have little chance of escape. Desperate to save her life, Lia's erstwhile assassin, Kaden, has told the Vendan Komizar that she has the gift, and the Komizar's interest in Lia is greater than anyone could have foreseen.
Meanwhile, nothing is straightforward: there's Rafe, who lied to Lia, but has sacrificed his freedom to protect her; Kaden, who meant to assassinate her but has now saved her life; and the Vendans, whom Lia always believed to be barbarians. Now that she lives amongst them, however, she realizes that may be far from the truth. Wrestling with her upbringing, her gift, and her sense of self, Lia must make powerful choices that will affect her country… and her own destiny.
This is the sequel to the Kiss of Deception, which I've reviewed as a book with potential but not particularly special. Hopefully Pearson ups her game with this second book, which is why I'll most likely read it.
3. Silver in the Blood, by Jessica Day George – Coming July 7, 2015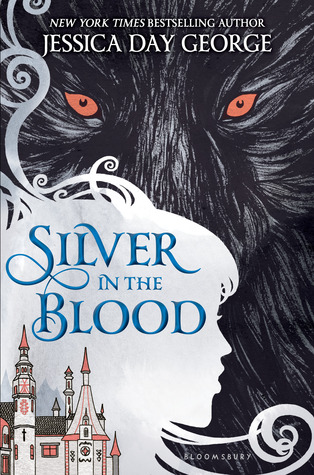 A New York Times bestselling author brings dark secrets to life in a lush new YA perfect for fans of Libba Bray or Cassandra Clare.
Society girls from New York City circa 1890, Dacia and Lou never desired to know more about their lineage, instead preferring to gossip about the mysterious Romanian family that they barely knew. But upon turning seventeen, the girls must return to their homeland to meet their relatives, find proper husbands, and—most terrifyingly—learn the deep family secrets of The Claw, The Wing, and The Smoke. The Florescus, after all, are shape-shifters, and it is time for Dacia and Lou to fulfill the prophecy that demands their acceptance of this fate… or fight against this cruel inheritance with all their might.
With a gorgeous Romanian setting, stunning Parisian gowns, and dark brooding young men, readers will be swept up by this epic adventure of two girls in a battle for their lives.
This sounds like a wonderful fantasy adventure, and I am definitely intrigued, considering the fact that I am a huge fan of Cassandra Clare. That last line with the "dark brooding young men" worries me, but I'm sure all will turn out fine. 🙂
4. The Potion Diaries, by Amy Alward – Coming July 2, 2015
When the Princess of Nova accidentally poisons herself with a love potion meant for her crush, she falls crown-over-heels in love with her own reflection. Oops. A nationwide hunt is called to find the cure, with competitors travelling the world for the rarest ingredients, deep in magical forests and frozen tundras, facing death at every turn.
Enter Samantha Kemi – an ordinary girl with an extraordinary talent. Sam's family were once the most respected alchemists in the kingdom, but they've fallen on hard times, and winning the hunt would save their reputation. But can Sam really compete with the dazzling powers of the ZoroAster megapharma company? Just how close is Sam willing to get to Zain Aster, her dashing former classmate and enemy, in the meantime?
And just to add to the pressure, this quest is ALL OVER social media. And the world news.
No big deal, then.
This sounds adorable. I am very interested in reading about a normal modern world with magic, as I've never come across it before in a form like this, where everyone knows magic exists. I am so reading this. 🙂
5. Ruthless, by Carolyn Lee Adams – Coming July 14, 2015
A spine-tingling debut about the ultimate game of cat-and-mouse in reverse as a teen struggles to retain hope—and her sanity—while on the run from a cunning and determined killer.
Ruth Carver has always competed like her life depends on it. Ambitious. Tough. Maybe even mean. It's no wonder people call her Ruthless.
When she wakes up with a concussion in the bed of a moving pickup trick, she realizes she has been entered into a contest she can't afford to lose.
At a remote, rotting cabin deep in the Blue Ridge Mountains, Ruth's blindfold comes off and she comes face-to-face with her captor. A man who believes his mission is to punish bad girls like Ruth. A man who has done this six times before.
The other girls were never heard from again, but Ruth won't go down easy. She escapes into the wilderness, but her hunter is close at her heels. That's when the real battle begins. That's when Ruth must decides just how far she'll go in order to survive.
Back home, they called her Ruthless. They had no idea just how right they were.
I wasn't so sure about this novel, but ratings are high and plus, who doesn't like an old-fashioned serial killer novel? Looks like it's worth reading.
That's it for this month, guys. Remember to keep reading, don't become lazy over the summer! 😉
~Liz