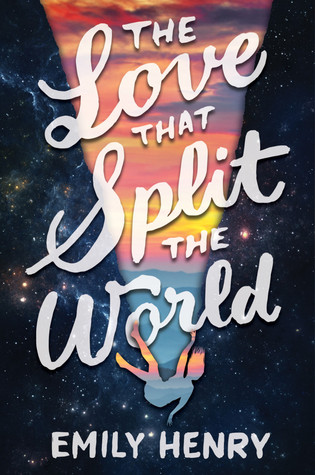 4 Stars
Natalie Cleary must risk her future and leap blindly into a vast unknown for the chance to build a new world with the boy she loves.
Natalie's last summer in her small Kentucky hometown is off to a magical start… until she starts seeing the "wrong things." They're just momentary glimpses at first—her front door is red instead of its usual green, there's a pre-school where the garden store should be. But then her whole town disappears for hours, fading away into rolling hills and grazing buffalo, and Nat knows something isn't right.
That's when she gets a visit from the kind but mysterious apparition she calls "Grandmother," who tells her: "You have three months to save him." The next night, under the stadium lights of the high school football field, she meets a beautiful boy named Beau, and it's as if time just stops and nothing exists. Nothing, except Natalie and Beau.
Emily Henry's stunning debut novel is Friday Night Lights meets The Time Traveler's Wife, and perfectly captures those bittersweet months after high school, when we dream not only of the future, but of all the roads and paths we've left untaken.
It's quite hard to review The Love That Split The World, probably because it's different from anything I've read before. It's even hard to fit into a specific genre, it contains fantasy, sci-fi, and magical realism into it, and it's done surprisingly well.
It's hard to juggle so many supernatural and psychological elements, and I would obviously avoid that. But, Henry brings something totally new to the table in this book. Time-travel, dimension-jumping, and psychology (all of my favorite things!) are combined to create something totally original and exciting. You can almost feel the magical energy buzzing through the pages, as you imagine the warm Kentucky setting and the mystical events happening in Natalie's life. There is a good amount of depth involved in there as well, especially when exploring "Grandmother", a possible celestial figure that visits Natalie at night to tell her life lessons disguised by short stories.
I enjoyed most of the characters thoroughly. Natalie is a realistic, wise, and likable character. It's pretty enjoyable to read her narration, as she's witty, smart, and admirably courageous. She's not over-the-top or unnecessarily dramatic, all she does is try to understand her complicated-life, where she fits in, and how she can find her true self. She tries to be as honest as possible throughout the book, but she obviously needs help in her situation.  She might seem like a 'perfect' character to you in the beginning, but her flaws and growth are explored well throughout the book. Natalie's insecurities are mostly surrounded by her Native American heritage (Yay Diversity!). Along with her journey to figure out Grandmother and the psychological and supposed supernatural elements she's been experiencing, she's learning how to love herself and how she plays a part in the world. Her narration was very easy-going, thoughtful, and entertaining.
The side characters aren't as big as Natalie and Beau, but they still play key parts. Natalie's character development is especially affected by Matt and Megan, her ex-boyfriend and best friend. Natalie's and Matt's relationship is complicated, since Matt is persistent and Natalie doesn't know if she still has feelings for him. It almost represents an ideal relationship, with confusion and conflict and reluctance. Megan and Natalie are truly #bestfriendgoals. Their relationship relies on trust, communication, and understanding. This trio is entertaining as it is, but it gets a little weird when you throw them in with Natalie's dimension-jumping, causing Natalie to question her understanding of either of them. Alice Chan, Nat's psychologist, is intelligent, hilarious, and Natalie's real partner in crime. What starts off as a business-type relationship quickly becomes emotional, as their own stories are revealed. They eventually become allies, relying on their support and hope for each other.
The romance is classic instalove. Beau and Natalie meet, and Natalie describes his muscles and face and hair for the rest of the novel. They fall in 'love', and proceed to save the world together. Half the book is induced with eye-roll worthy lines and unneeded cheesiness. Isn't funny how we jumped from solid characters and plot to … instalove? It truly is a pity, because I would have given this book at least 4.5 or 5 stars if it wasn't for the underdeveloped romance. I think a majority of reviewers started off the same way. The liked the storyline and characters, but when the romance hits… there's really no going back. Most of the novel is reliant on the romance, and I've observed some reviewers knock off stars for that. What's an even further pity, is that I probably would have grown to like the romance (a little, just a little) if Beau was a fascinating character. Even though his past and story was added into this book, I simply did not find him vibrant or alive enough. His demeanor is often described as calm and dry, but nothing about his personality attracted me. A shame, such a shame.
Overall, The Love That Split The World is a solid 4-star book plagued by the insipid romance. I recommend this book anyway, because it is very thought-provoking and exciting, and that Natalie Cleary is someone you don't see everyday in YA.
-Haven