Hey guys! Hopefully you all had a great February and were able to read as much as you wanted (spoiler: I couldn't). I'm especially excited for these new releases because I'm more familiar with these books and authors, as well as the respective concepts being written about. Let's hope they turn out to be good. 🙂
1. The Bone Witch, by Rin Chupeco – Coming March 7th, 2017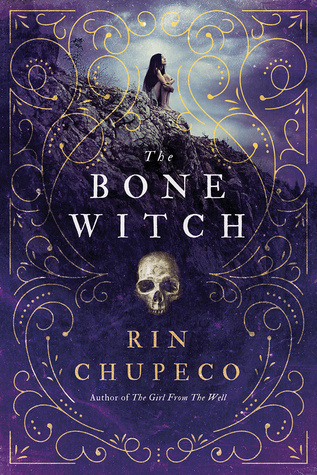 The beast raged; it punctured the air with its spite. But the girl was fiercer.
Tea is different from the other witches in her family. Her gift for necromancy makes her a bone witch, who are feared and ostracized in the kingdom. For theirs is a powerful, elemental magic that can reach beyond the boundaries of the living—and of the human.
Great power comes at a price, forcing Tea to leave her homeland to train under the guidance of an older, wiser bone witch. There, Tea puts all of her energy into becoming an asha, learning to control her elemental magic and those beasts who will submit by no other force. And Tea must be strong—stronger than she even believes possible. Because war is brewing in the eight kingdoms, war that will threaten the sovereignty of her homeland…and threaten the very survival of those she loves.
I had actually acquired an ARC of this book towards the end of last year, and while I was rocky about a few aspects, The Bone Witch is definitely a game-changer in terms of world-building and the development of magic and other fantasy elements. You can find my review right here: https://musingsandbooks.wordpress.com/2017/01/02/the-bone-witch-by-rin-chupeco/. I would highly recommend though, especially if you are looking for something that diverts from the typical YA formula used in all these "mainstream" books.
2. The Inexplicable Logic Of My Life, by Benjamin Alire Sáenz – Coming March 7th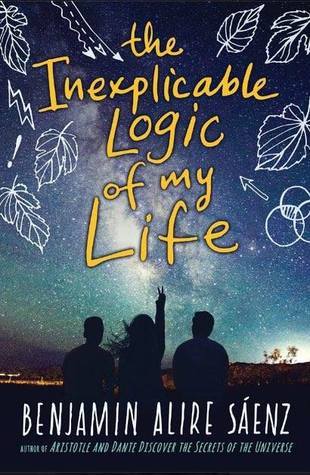 From the multi-award-winning author of Aristotle and Dante Discover the Secrets of the Universe comes a gorgeous new story about love, identity, and families lost and found.
Sal used to know his place with his adoptive gay father, their loving Mexican-American family, and his best friend, Samantha. But it's senior year, and suddenly Sal is throwing punches, questioning everything, and realizing he no longer knows himself. If Sal's not who he thought he was, who is he?
This humor-infused, warmly humane look at universal questions of belonging is a triumph.
A long while ago, I had read Aristotle And Dante Discover The Secrets Of The Universe and I adored it, so I am incredibly excited for this new book! This premise sounds very diverse and that cover is only adding to my towering expectations 😀
3. Hunted, by Meagan Spooner – Coming March 14th, 2017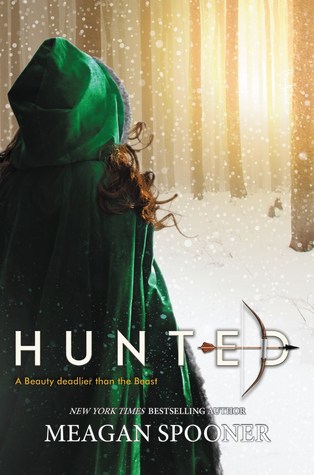 Beauty knows the Beast's forest in her bones—and in her blood. Though she grew up with the city's highest aristocrats, far from her father's old lodge, she knows that the forest holds secrets and that her father is the only hunter who's ever come close to discovering them.
So when her father loses his fortune and moves Yeva and her sisters back to the outskirts of town, Yeva is secretly relieved. Out in the wilderness, there's no pressure to make idle chatter with vapid baronessas…or to submit to marrying a wealthy gentleman. But Yeva's father's misfortune may have cost him his mind, and when he goes missing in the woods, Yeva sets her sights on one prey: the creature he'd been obsessively tracking just before his disappearance.
Deaf to her sisters' protests, Yeva hunts this strange Beast back into his own territory—a cursed valley, a ruined castle, and a world of creatures that Yeva's only heard about in fairy tales. A world that can bring her ruin or salvation. Who will survive: the Beauty, or the Beast?
I love fairy-tale retellings, and while a fair share have disappointed me, I have always had a soft-spot for Beauty and the Beast inspired ones. The original story line allows for such an immense amount of character development and building of a particular atmosphere, and while its difficult to accomplish, the ones that get it just right really resonate with you. Hopefully Hunted lives up to the hype!
4. Blood Rose Rebellion, by Rosalyn Eves – Coming March 28th, 2017
The thrilling first book in a YA fantasy trilogy for fans of Red Queen. In a world where social prestige derives from a trifecta of blood, money, and magic, one girl has the ability to break the spell that holds the social order in place.
Sixteen-year-old Anna Arden is barred from society by a defect of blood. Though her family is part of the Luminate, powerful users of magic, she is Barren, unable to perform the simplest spells. Anna would do anything to belong. But her fate takes another course when, after inadvertently breaking her sister's debutante spell—an important chance for a highborn young woman to show her prowess with magic—Anna finds herself exiled to her family's once powerful but now crumbling native Hungary.
Her life might well be over.
In Hungary, Anna discovers that nothing is quite as it seems. Not the people around her, from her aloof cousin Noémi to the fierce and handsome Romani Gábor. Not the society she's known all her life, for discontent with the Luminate is sweeping the land. And not her lack of magic. Isolated from the only world she cares about, Anna still can't seem to stop herself from breaking spells.
As rebellion spreads across the region, Anna's unique ability becomes the catalyst everyone is seeking. In the company of nobles, revolutionaries, and Romanies, Anna must choose: deny her unique power and cling to the life she's always wanted, or embrace her ability and change that world forever.
I've actually acquired an ARC for this book a while back, but due to school work and other activities, I haven't really gotten that deep into it. But, judging by how much I've read so far, it's pretty decent! I'm certainly looking forward to reading the rest.
5. Radio Silence, by Alice Oseman – Coming March 28th, 2017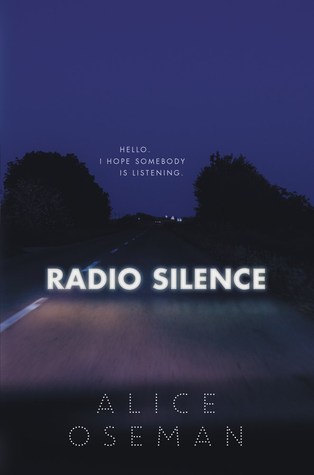 Frances Janvier spends most of her time studying.
Everyone knows Aled Last as that quiet boy who gets straight As.
You probably think that they are going to fall in love or something. Since he is a boy and she is a girl.
They don't. They make a podcast.
In a world determined to shut them up, knock them down, and set them on a cookie cutter life path, Frances and Aled struggle to find their voices over the course of one life-changing year. Will they have the courage to show everyone who they really are? Or will they be met with radio silence?
This is probably my most anticipated release of the month, because I'm a total sucker for character-driven, message-driven contemporary stories. Books about young adults navigating their way through life always have me captured, and this sounds very complex regardless of its simple cover (which is gorgeous, by the way).
Thank you all for reading! I hope you guys have a great March. 🙂
-Haven