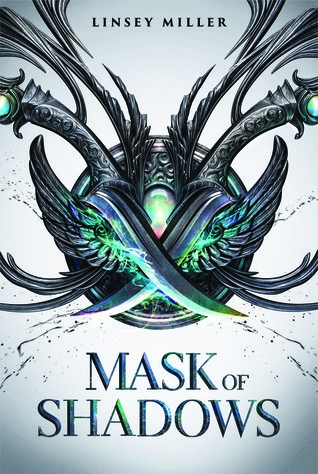 1.5 stars
Perfect for fantasy fans of Sarah J. Maas and Leigh Bardugo, the first book in this new duology features a compelling gender fluid main character, impressive worldbuilding, and fast-paced action.
Sallot Leon is a thief, and a good one at that. But gender fluid Sal wants nothing more than to escape the drudgery of life as a highway robber and get closer to the upper-class―and the nobles who destroyed their home.
When Sal steals a flyer for an audition to become a member of The Left Hand―the Queen's personal assassins, named after the rings she wears―Sal jumps at the chance to infiltrate the court and get revenge.
But the audition is a fight to the death filled with clever circus acrobats, lethal apothecaries, and vicious ex-soldiers. A childhood as a common criminal hardly prepared Sal for the trials. And as Sal succeeds in the competition, and wins the heart of Elise, an intriguing scribe at court, they start to dream of a new life and a different future, but one that Sal can have only if they survive.
*An ARC was provided by the publisher via Netgalley in exchange for an honest review.*
I don't know if my rating is largely influenced by the clunky format this ARC was in, or the clunkiness of the book itself, but one thing is sure: Mask Of Shadows let me down. Way down. So down that it inspired me to never request another fantasy genre ARC again, because reading a boring book is bad, but squinting and looking to decipher those stacked paragraphs on your kindle is worse.
Mask Of Shadows follows Sallot Leon, a gender-fluid street fighter and thief who doesn't want anything more than revenge against the royals and nobles that eliminated her family — and the rest of her home and culture. So when auditions for The Left Hand, the queen's exclusive assassin foursome, come around, Sallot steals this opportunity to get a first hand look and kill at the Erlands, an ancient and royal family that have destroyed Nacea, Sallot's home country, and erased it from history during a bloody war. However, the auditions are more dangerous and difficult than Sal thought it would be, as Sal gets wrapped up in a wave of court intrigue, assassinations, and mystery.
I honestly wonder why I write such interesting-sounding summaries for books I don't even like, but it definitely goes to show all the wasted potential of what this could have been. While I do applaud Mask Of Shadows for attempting to create a world, since some similar books manage to ignore that entirely, many of the terms and names of the royals, nobles, cities, and kingdoms are so disorganized and confusing. This information is actually given around the beginning through several info-dumps, yet many of the nobles' names are not mentioned again until Sallot actually plans to kill them/bring them up again (which is around 70 or 80%), and we are supposed to remember what personal agenda and predispositions that Sallot has against them, as well as their rank or specific action they have taken in wiping out Nacea. This is nearly impossible to track, and I'm lucky I have a kindle so I can search up these names and figure out their doing, but it gets really old quickly. I'm sure I would have dropped the book if I had a paper copy, solely due to this.
There is a competition involved, and while it sounds thrilling, it's really not. Many of the descriptions are quite meaningless and written in a choppy way, and the competition itself isn't really anything new. I can't say I've read many books with cruel competitions in them, but at least The Hunger Games managed to create identities for the competitors, so we would feel something we it came to their demise. In Mask Of Shadows, the competitors are referred by numbers (Sal's is 23), which makes it difficult to distinguish them and even create an opinion about them. The ones that did somehow shine, were only dumbed down with the stale writing, so it's clear that every negative aspect in the book influences each other.
There is a romance between Sal and a court official/tutor named Elise, and I actually enjoyed their initial flirting and witty banter. They've actually met in the beginning of the book as Sal robs her, and while their second meeting is pretty predictable, I still liked the effortlessness involved in the description of this aspect. Their relationship was the only aspect of the book that kept me going, up until they actually got 'involved'. I don't know what happened here, but I was suddenly so disinterested in their draggy and bland conversations. There really wasn't much chemistry and tension between them, and the charm they initially had disappeared when I noticed there wasn't much of a driving force behind their relationship.
The only aspects that somewhat redeemed this book for me was out main character, Sal, as well as Sal and Maud's character. Sal is a pretty determined and even endearing character, and while the writing hindered me from enjoying the extent of the narration, Sal's dry one-liners and bravery managed to capture me somewhat. Sal's narrative isn't as humor-infused as I wanted it to be actually (the beginning in which Sal robs Elise showcases some of the wit that should have been present all along), but it definitely sticks out due to the gender fluidity and its exemplifications throughout the book. Apparently Sal wants to be referred to 'he' or 'she' or 'they' depending on their attire, and I don't know if this is handled well, but it was interesting to read about. The inclusions of LGBTQ characters in fantasy books (or any other genres besides contemporaries) are so rare, and I'm happy to see Miller doing something new.
Unfortunately, this was really disappointing for a book with such promise, and I thought novels these days quit ripping off The Hunger Games in some way, but I guess I was wrong. I wouldn't recommend Mask Of Shadows if you're looking for anything unique other than the addition of a gender-fluid main character.
-Haven