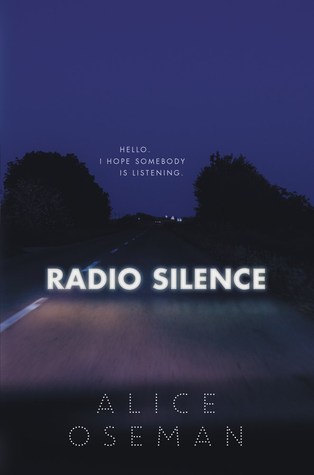 You probably think that Aled Last and I are going to fall in love or something. Since he is a boy and I am a girl.
I just wanted to say—we don't.
Frances Janvier spends most of her time studying. When she's not studying, she's up in her room making fan art for her favorite podcast, Universe City.
Everyone knows Aled Last as that quiet boy who gets straight As. But no one knows he's the creator of Universe City, who goes by the name Radio Silence.
When Frances gets a message from Radio Silence asking if she'll collaborate with him, everything changes. Frances and Aled spend an entire summer working together and becoming best friends. They get each other when no one else does.
But when Aled's identity as Radio Silence is revealed, Frances fears that the future of Universe City—and their friendship—is at risk. Aled helped her find her voice. Without him, will she have the courage to show the world who she really is? Or will she be met with radio silence?
You guys. THIS BOOK.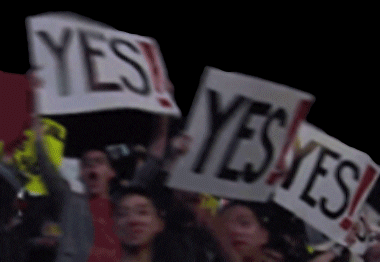 While Radio Silence already has a number of 5 star reviews under its pocket and was was one of my top anticipated novels of the year, I was still completely taken by surprise by how enchanting this book was. The pacing was great, the characters were extremely charming and relatable, and the messages involved were so relevant and important among youth specifically. By now y'all should know I don't throw 5 star ratings around casually, but Radio Silence is incredibly deserving of it.
Radio Silence follows the ambitious and intelligent Frances Janvier, who's determination to get into Cambridge University is only topped by her love for Universe City, a science-fiction podcast series narrated by the enigmatic 'Radio Silence'. After Frances is contacted by the creator to incorporate her fanart into the visual aspect of the podcast, Frances discovers that Aled Last, the quiet, studious kid that she had always ignored, is in fact Radio Silence. From there, Frances and Aled develop an unlikely yet strong friendship, bonding over their love for all things nerdy and the parts of them they are accustomed to hide from everyone else. However, after Aled's identity  is unintentionally revealed and their relationship takes a turn, Frances realizes she needs to come to terms with who she really is to move forward. As Frances delves into her passions and her past, she discovers a multitude of secrets about Aled, Universe City, and herself.
The wonderful writing and definite plot: Radio Silence is told in a very casual and informal way, which surprisingly works for a book carrying such heavy themes. There's actually a perfect balance between dialogue and commentary, and all the characters' personalities shine through so easily. The pacing is absolutely perfect, despite the book being 410 pages (which seems to exceed the typical length of a contemporary) it never drags or loses its direction due to the short chapters and wonderful storytelling. There was an incredible amount of diversity, we have characters of all races, ethnicities, and sexual orientations who are represented in a relatable and respectful way.
The lighthearted, relatable atmosphere was so lovable and consistent throughout but the book itself never shied away from more serious topics, such as depression, suicide, emotional abuse, and exploring one's sexuality. In fact, the whole book is centered on these issues many face, along with much subtle discussion on growing up and staying true to yourself. We read the book in the perspectives of those that excel in academics, and therefore considered 'smart' (Frances, Aled, Daniel, etc.) and those who particularly don't, and are considered 'not smart' (Carys, Raine, etc.). As someone who comes from a culture that puts extra emphasis on academic accomplishments/success and college, I could totally understand the characters' struggle with societal and familial pressures, as well as their own inner conflicts on what they want to do and who they want to be. I feel as though I read this book at the perfect time, as I will soon be applying for college and choosing a path myself.
The realest characters ever: The characters were absolutely brilliant. Frances is so lively, funny, and understandable through all the emotions she experiences in this book. Her main conflict surrounds the divide in who she really is and how people around her see her, and her struggle with staying true to herself was so, so real. Frances' determination and ambition concerning her grades and academic accomplishments, as well as her fear and doubt towards her future and who she truly wants to be, is conveyed with such sincerity and honesty. Aled is the most precious character ever and I just wanted to give him a hug throughout reading this book. He was also incredibly relatable (I'm saying that word way too many times in this review, but guys. Seriously.), and I adored his friendship with Frances. There are hardly any male-female non-romantic relationships in YA that don't have romantic undertones, but Oseman just nailed it with Frances and Aled's adorable, genuine bond.
Even the minor characters, such as Daniel, Raine, and Carys all had their own distinct personalities yet were realistic and completely fleshed-out. I don't want to delve into their characters too much, I will probably say too much because I adore them all. But, guys. THE CHARACTERS ARE A WIN.
There was also a slight mystery element incorporated into the novel, through Universe City and Frances' interesting past with Aled's twin sister, Carys Last. Thankfully, this aspect only captured me more and never caused the original plot to lose direction. Instead, Oseman masterfully interconnects the Frances' past and present with the mystery making for an incredibly engaging and surprising read.
Radio Silence is a gem that deserves to acknowledged among the masses of new YA fantasies getting all the hype right now. If you can relate to dealing with college, stress, hormones, nerdy obsessions, making friends, making difficult choices, discovering yourself, an identity crisis, or anything and everything that has to do with being a regular teenager, read this damn book. It will do you some good in a number of ways.
-Haven