Summer is going by so fast and I honestly can't keep up in a lot of directions. Fortunately, July's releases sound very unique and genre-bending, and I'm itching to get my hands on any of these books.
What To Say Next, by Julie Buxbaum – Coming July 11th, 2017
From the New York Times bestselling author of Tell Me Three Things comes a charming and poignant story about two struggling teenagers who find an unexpected connection just when they need it most. For fans of Sophie Kinsella, Jennifer Niven, and Rainbow Rowell.
Sometimes a new perspective is all that is needed to make sense of the world.
KIT: I don't know why I decide not to sit with Annie and Violet at lunch. It feels like no one here gets what I'm going through. How could they? I don't even understand.
DAVID: In the 622 days I've attended Mapleview High, Kit Lowell is the first person to sit at my lunch table. I mean, I've never once sat with someone until now. "So your dad is dead," I say to Kit, because this is a fact I've recently learned about her.
When an unlikely friendship is sparked between relatively popular Kit Lowell and socially isolated David Drucker, everyone is surprised, most of all Kit and David. Kit appreciates David's blunt honesty—in fact, she finds it bizarrely refreshing. David welcomes Kit's attention and her inquisitive nature. When she asks for his help figuring out the how and why of her dad's tragic car accident, David is all in. But neither of them can predict what they'll find. Can their friendship survive the truth?
This contemporary has already been garnering glowing reviews from readers on Goodreads, and while it sounds slightly cliche, I'm curious to see how it is. I hoping it's just as heartfelt as it is cute.
Because You Love To Hate Me: 13 Tales Of Villainy – Coming July 11th, 2017
Leave it to the heroes to save the world–villains just want to rule the world.
In this unique YA anthology, thirteen acclaimed, bestselling authors team up with thirteen influential BookTubers to reimagine fairy tales from the oft-misunderstood villains' points of view.
These fractured, unconventional spins on classics like "Medusa," Sherlock Holmes, and "Jack and the Beanstalk" provide a behind-the-curtain look at villains' acts of vengeance, defiance, and rage–and the pain, heartbreak, and sorrow that spurned them on. No fairy tale will ever seem quite the same again!
Featuring writing from . . .
Authors: Renée Ahdieh, Ameriie, Soman Chainani, Susan Dennard, Sarah Enni, Marissa Meyer, Cindy Pon, Victoria Schwab, Samantha Shannon, Adam Silvera, Andrew Smith, April Genevieve Tucholke, and Nicola Yoon
BookTubers: Benjamin Alderson (Benjaminoftomes), Sasha Alsberg (abookutopia), Whitney Atkinson (WhittyNovels), Tina Burke (ChristinaReadsYA blog and TheLushables), Catriona Feeney (LittleBookOwl), Jesse George (JessetheReader), Zoë Herdt (readbyzoe), Samantha Lane (Thoughts on Tomes), Sophia Lee (thebookbasement), Raeleen Lemay (padfootandprongs07), Regan Perusse (PeruseProject), Christine Riccio (polandbananasBOOKS), and Steph Sinclair & Kat Kennedy (Cuddlebuggery blog and channel).
I remember seeing this a while ago and thinking 'WHAT IS THIS?!'. It was such a mystery to everyone back then and it still seems mysterious now, but I can't wait to dive into this fabulous mess.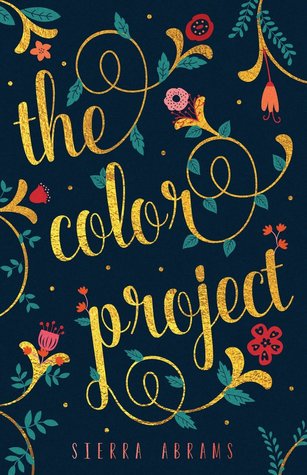 The Color Project, by Sierra Abrams – Coming July 18th, 2017
Bernice Aurora Wescott has one thing she doesn't want anyone to know: her name. That is, until Bee meets Levi, the local golden boy who runs a charity organization called The Color Project.
Levi is not at all shy about attempting to guess Bee's real name; his persistence is one of the many reasons why Bee falls for him. But while Levi is everything she never knew she needed, giving up her name would feel like a stamp on forever. And that terrifies her.
When unexpected news of an illness in the family drains Bee's summer of everything bright, she is pushed to the breaking point. Losing herself in The Color Project—a world of weddings, funerals, cancer patients, and hopeful families that the charity funds—is no longer enough. Bee must hold up the weight of her family, but to do that, she needs Levi. She'll have to give up her name and let him in completely or lose the best thing that's ever happened to her.
For fans of Stephanie Perkins and Morgan Matson, THE COLOR PROJECT is a story about the three great loves of life—family, friendship, and romance—and the bonds that withstand tragedy.
This sounds like a very interesting contemporary that blends familiar romance formulas with something unique. It also seems to have a hint of mystery — definitely looking forward to it!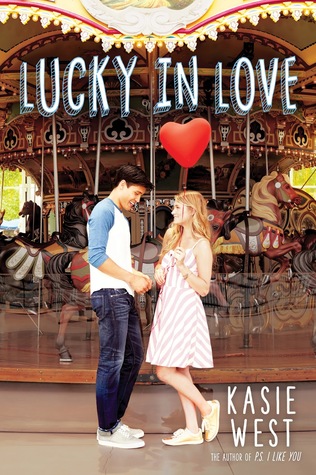 Lucky In Love, by Kasie West – Coming July 25th, 2017
In this new contemporary from YA star Kasie West, a girl who wins the lottery learns that money can cause more problems than it solves, especially when love comes into the picture.
Maddie doesn't believe in luck. She's all about hard work and planning ahead. But one night, on a whim, she buys a lottery ticket. And then, to her astonishment —
She wins!
In a flash, Maddie's life is unrecognizable. No more stressing about college scholarships. Suddenly, she's talking about renting a yacht. And being in the spotlight at school is fun… until rumors start flying, and random people ask her for loans. Now, Maddie isn't sure who she can trust.
Except for Seth Nguyen, her funny, charming coworker at the local zoo. Seth doesn't seem aware of Maddie's big news. And, for some reason, she doesn't want to tell him. But what will happen if he learns her secret?
With tons of humor and heart, Kasie West delivers a million-dollar tale of winning, losing, and falling in love.
I'm always telling myself to catch up on Kasie West's novels, hopefully I'll actually follow through this time. This sounds like a cute and easy read, which I'm always down for.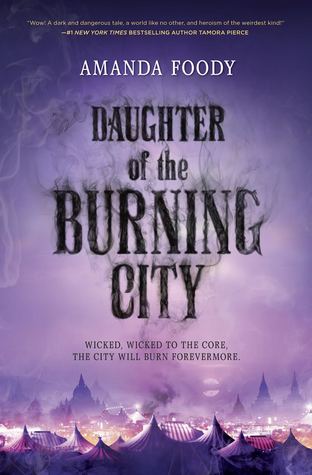 Daughter of the Burning City, by Amanda Foody – Coming July 25th, 2017
A darkly irresistible new fantasy set in the infamous Gomorrah Festival, a traveling carnival of debauchery that caters to the strangest of dreams and desires.
Sixteen-year-old Sorina has spent most of her life within the smoldering borders of the Gomorrah Festival. Yet even among the many unusual members of the traveling circus-city, Sorina stands apart as the only illusion-worker born in hundreds of years. This rare talent allows her to create illusions that others can see, feel and touch, with personalities all their own. Her creations are her family, and together they make up the cast of the Festival's Freak Show.
But no matter how lifelike they may seem, her illusions are still just that—illusions, and not truly real. Or so she always believed…until one of them is murdered.
Desperate to protect her family, Sorina must track down the culprit and determine how they killed a person who doesn't actually exist. Her search for answers leads her to the self-proclaimed gossip-worker Luca, and their investigation sends them through a haze of political turmoil and forbidden romance, and into the most sinister corners of the Festival. But as the killer continues murdering Sorina's illusions one by one, she must unravel the horrifying truth before all of her loved ones disappear.
This sounds ABSOLUTELY AMAZING. Book, please be as good as you sound.
Thanks for reading, guys! What upcoming releases are you greatly anticipating? Leave a comment below 🙂