October is upon us, folks! Hopefully I'll get a few chances to check out the new releases I've been behind on, as well as explore these unique yet familiar October releases 🙂
That Inevitable Victorian Thing, by E.K Johnston – Coming October 3rd, 2017
 Set in a near-future world where the British Empire was preserved, not by the cost of blood and theft but by effort of repatriation and promises kept, That Inevitable Victorian Thing is a novel of love, duty, and the small moments that can change people and the world.
Victoria-Margaret is the crown princess of the empire, a direct descendent of Victoria I, the queen who changed the course of history two centuries earlier. The imperial practice of genetically arranged matchmaking will soon guide Margaret into a politically advantageous marriage like her mother before her, but before she does her duty, she'll have one summer incognito in a far corner of empire. In Toronto, she meets Helena Marcus, daughter of one of the empire's greatest placement geneticists, and August Callaghan, the heir apparent to a powerful shipping firm currently besieged by American pirates. In a summer of high-society debutante balls, politically charged tea parties, and romantic country dances, Margaret, Helena, and August discover they share an unusual bond and maybe a one in a million chance to have what they want and to change the world in the process —just like the first Queen Victoria.
I've already fallen in love with this world and the story sounds so different and unique! I can tell already this book will transcend genres, and I'm incredibly excited to see what it holds.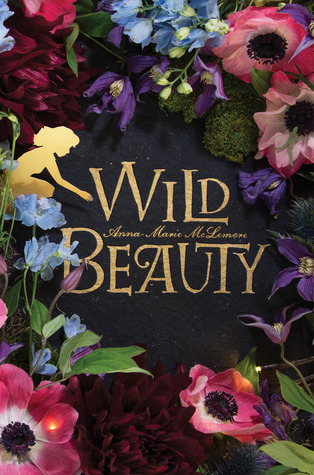 Wild Beauty, by Anna-Marie McLemore – Coming October 3rd, 2017
Love grows such strange things.
For nearly a century, the Nomeolvides women have tended the grounds of La Pradera, the lush estate gardens that enchant guests from around the world. They've also hidden a tragic legacy: if they fall in love too deeply, their lovers vanish. But then, after generations of vanishings, a strange boy appears in the gardens.
The boy is a mystery to Estrella, the Nomeolvides girl who finds him, and to her family, but he's even more a mystery to himself; he knows nothing more about who he is or where he came from than his first name. As Estrella tries to help Fel piece together his unknown past, La Pradera leads them to secrets as dangerous as they are magical in this stunning exploration of love, loss, and family.
Mystical, magical, lush vibes, plus that cover! *heart eyes*
Turtles All The Way Down, by John Green – Coming October 10th, 2017
Sixteen-year-old Aza never intended to pursue the mystery of fugitive billionaire Russell Pickett, but there's a hundred-thousand-dollar reward at stake and her Best and Most Fearless Friend, Daisy, is eager to investigate. So together, they navigate the short distance and broad divides that separate them from Russell Pickett's son, Davis.
Aza is trying. She is trying to be a good daughter, a good friend, a good student, and maybe even a good detective, while also living within the ever-tightening spiral of her own thoughts. 
In his long-awaited return, John Green, the acclaimed, award-winning author of Looking for Alaska and The Fault in Our Stars, shares Aza's story with shattering, unflinching clarity in this brilliant novel of love, resilience, and the power of lifelong friendship.
John Green and I have complicated relationship: Regardless of some written moments, I always have this underlying irritation regarding his rehashed characters, rehashed plot, and rehashed philosophical pretentiousness. However, I will still give his novels a chance, because there is a chance I might end up liking them, like Will Grayson, Will Grayson, a novel I didn't expect to like at all.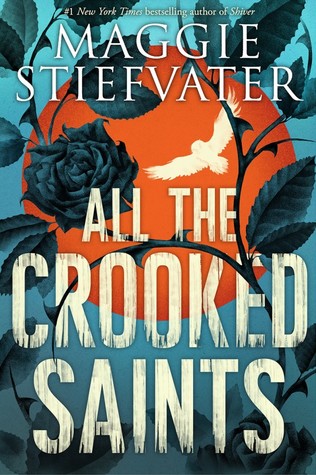 All The Crooked Saints, by Maggie Stiefvater – Coming October 10th, 2017
Here is a thing everyone wants: 
A miracle.
Here is a thing everyone fears:
What it takes to get one.
Any visitor to Bicho Raro, Colorado is likely to find a landscape of dark saints, forbidden love, scientific dreams, miracle-mad owls, estranged affections, one or two orphans, and a sky full of watchful desert stars.
At the heart of this place you will find the Soria family, who all have the ability to perform unusual miracles. And at the heart of this family are three cousins longing to change its future: Beatriz, the girl without feelings, who wants only to be free to examine her thoughts; Daniel, the Saint of Bicho Raro, who performs miracles for everyone but himself; and Joaquin, who spends his nights running a renegade radio station under the name Diablo Diablo.
They are all looking for a miracle. But the miracles of Bicho Raro are never quite what you expect.
Maggie Stiefvater has been called "a master storyteller" by USA Today and "wildly imaginative" by Entertainment Weekly. Now, with All the Crooked Saints, she gives us the extraordinary story of an extraordinary family, a masterful tale of love, fear, darkness, and redemption.
I've been hearing so much about this book on Goodreads, and unfortunately, most of chatter is social justice warriors doing their usual shit. I have no problem with SJWs, but it would be nice if a white author could write about POC characters without any backlash before their book is even released. Most of these people haven't even read the book yet and are already giving it one star ratings. It annoys the crap out of me. But anyway, enough of this rant, I'm hella hyped for this! I'm definitely ready to visit Stiefvater's distinct style again, even if we both have had our ups and downs with each other.
A banished princess.
A deadly curse.
A kingdom at war.
Wil Heidle, the only daughter of the king of the world's wealthiest nation, has grown up in the shadows. Kept hidden from the world in order to serve as a spy for her father—whose obsession with building his empire is causing a war—Wil wants nothing more than to explore the world beyond her kingdom, if only her father would give her the chance.
Until one night Wil is attacked, and she discovers a dangerous secret. Her touch turns people into gemstone. At first Wil is horrified—but as she tests its limits, she's drawn more and more to the strange and volatile ability. When it leads to tragedy, Wil is forced to face the destructive power within her and finally leave her home to seek the truth and a cure.
But finding the key to her redemption puts her in the path of a cursed prince who has his own ideas for what to do with her power.
With a world on the brink of war and a power of ultimate destruction, can Wil find a way to help the kingdom that's turned its back on her, or will she betray her past and her family forever?
I'm desperately hoping this book doesn't turn out to be another cliche fantasy. However, the reviews seem to be saying otherwise so I'm expecting good things from this one!
Thanks for reading, peeps 🙂 What are your highly anticipated September releases? Let me know in the comments!