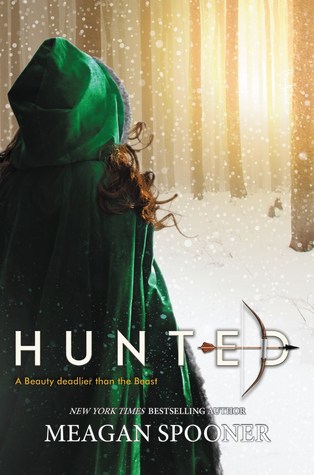 3.25 stars
Beauty knows the Beast's forest in her bones—and in her blood. Though she grew up with the city's highest aristocrats, far from her father's old lodge, she knows that the forest holds secrets and that her father is the only hunter who's ever come close to discovering them.
So when her father loses his fortune and moves Yeva and her sisters back to the outskirts of town, Yeva is secretly relieved. Out in the wilderness, there's no pressure to make idle chatter with vapid baronessas…or to submit to marrying a wealthy gentleman. But Yeva's father's misfortune may have cost him his mind, and when he goes missing in the woods, Yeva sets her sights on one prey: the creature he'd been obsessively tracking just before his disappearance.
Deaf to her sisters' protests, Yeva hunts this strange Beast back into his own territory—a cursed valley, a ruined castle, and a world of creatures that Yeva's only heard about in fairy tales. A world that can bring her ruin or salvation. Who will survive: the Beauty, or the Beast?
Hunted is a refreshing change from the typical fairy tale retellings, specifically Beauty And The Beast retellings, which tend to focus more on the romance. Hunted, on the other hand, is more intent on exploring Yeva's character and how she connects with the Beast as a human, instead of their combined romantic tension. It's also largely descriptive and prose-lead, and contains a much darker vibe than the original Beauty And The Beast. It actually differs a lot from the original but in a really necessary way and it does manage to contain the most important elements. Unfortunately, while this book does a number of things wonderfully, its style was just not for me, hence the 3.25 rating. I'm simply not the type of reader that enjoys a slow plot and a gentle build, but I can appreciate all the things Hunted did well.
One of the many elements that separates Hunted from the original/other retellings, is its addition of Russian folklore and culture. The story is set in medieval Russia, and there are are multiple stories traded throughout the book which definitely further that magical vibe that is already there. The snowy setting was largely emphasized as well as Yeva's skills as a hunter, with descriptions of her frequent excursions into the chilly and dangerous yet peaceful woods. The prose was beautiful, I loved the dark, mysterious, and guarded feel of the story but the vulnerable moments were wonderfully written too.
I'm not the type of reader that enjoys reading slower, more description-based stories, which is exactly what Hunted is. The story can be draggy and dull at times, bogged down by the immense description and lack of enough dialogue to match it. The story's progression felt very tentative to me, and I had a difficult time investing myself into the mystery behind the Beast and how Yeva fits into it. While there are many intriguing elements added as the plot moves on, I can't quite say what caused my 'meh' feeling for the plot, it just wasn't my type of story. Which sucks, because it has so much going for it.
The characters though, I was definitely invested in. Yeva came as such a surprise. She's badass, spirited, and strong but also compassionate and vulnerable. Her love for nature and the woods, as well as her yearning for magic were so expertly expressed, specifically her wanting for something beyond. It's definitely reminiscent of the original Belle from Beauty and the Beast, but Yeva's wanting is more entwined with the mystical elements of the story and the nature of her character itself. Contrary to the lone Belle, Yeva actually has two sisters, Lena and Asenka, with who she shares a huge bond. All three sisters are so loving and understanding toward one another while remaining utterly realistic. It's a refreshing change from the warring and jealous siblings we usually see in fairy tales. B&B's Gaston is also there in the form of Solmir, who is actually supportive and loving toward Yeva and her sisters instead of being villainous and arrogant like in the original.
Interestingly, the only character I couldn't come to invest in was the Beast himself. This book did something different by showing the Beast's perspective too, but it wasn't enough to make me connect to him. The only time I felt something for the Beast deeply was when Yeva tries to kill him, which was a beautifully written scene altogether.
The 'romance' between Yeva and the Beast was very minimal, as it wasn't the romantic part of their relationship that was emphasized the most. I loved the way Spooner showed how Yeva and the Beast were inevitably bound together, through their mutual love for nature and their yearning for something beyond their reach. I do like how they were never viewed or intended to be romantically involved, but that it was their connection and trust that brought them back to each other. Unfortunately, I still thought the development behind their relationship was a tad rushed and simply 'not enough' even if I see the idea behind it. I wanted Yeva to stay with the Beast longer and further explore his psyche, instead of jumping to conclusions and finding out she is right about his past immediately.
Hunted contains many elements that readers will love, but it simply wasn't my type of book. I'm not that big a fan of fairy-tale retellings anyway, which might explain my indifference toward it to an extent. I do have a strong appreciation for it though, and would definitely recommend to those who like slow plots, descriptive writing, and a more mature vibe from a retelling.
-Haven