September is about to be so lit, y'all. Marie Lu, Adam Silvera, Stephanie Perkins, Leigh Bardugo. !!!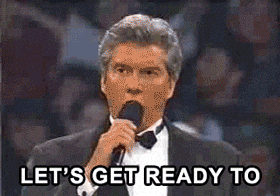 They Both Die In The End, by Adam Silvera – Coming September 5th, 2017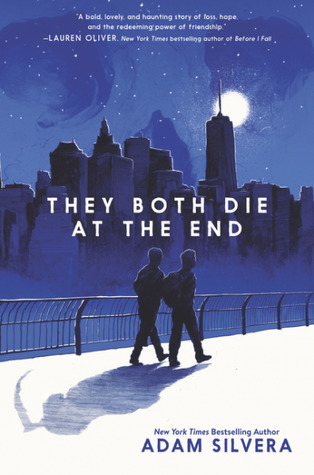 On September 5, a little after midnight, Death-Cast calls Mateo Torrez and Rufus Emeterio to give them some bad news: They're going to die today. Mateo and Rufus are total strangers, but, for different reasons, they're both looking to make a new friend on their End Day. The good news: There's an app for that. It's called the Last Friend, and through it, Rufus and Mateo are about to meet up for one last great adventure and to live a lifetime in a single day.
History Is All You Left Me was a pretty intense emotional experience, and I have no doubt Silvera will be able to do it again. I'M READY
Warcross, by Marie Lu – Coming September 12th, 2017
For the millions who log in every day, Warcross isn't just a game—it's a way of life. The obsession started ten years ago and its fan base now spans the globe, some eager to escape from reality and others hoping to make a profit. Struggling to make ends meet, teenage hacker Emika Chen works as a bounty hunter, tracking down players who bet on the game illegally. But the bounty hunting world is a competitive one, and survival has not been easy. Needing to make some quick cash, Emika takes a risk and hacks into the opening game of the international Warcross Championships—only to accidentally glitch herself into the action and become an overnight sensation.
Convinced she's going to be arrested, Emika is shocked when instead she gets a call from the game's creator, the elusive young billionaire Hideo Tanaka, with an irresistible offer. He needs a spy on the inside of this year's tournament in order to uncover a security problem . . . and he wants Emika for the job. With no time to lose, Emika's whisked off to Tokyo and thrust into a world of fame and fortune that she's only dreamed of. But soon her investigation uncovers a sinister plot, with major consequences for the entire Warcross empire. 
It's been a long-ass time since I've got me some Marie Lu, but it doesn't matter because this book has been all over my Goodreads feed, and I could not be more jealous of those who have an ARC. So ready for this adventure. LET'S GO.
There's Someone Inside Your House, by Stephanie Perkins – Coming September 26th, 2017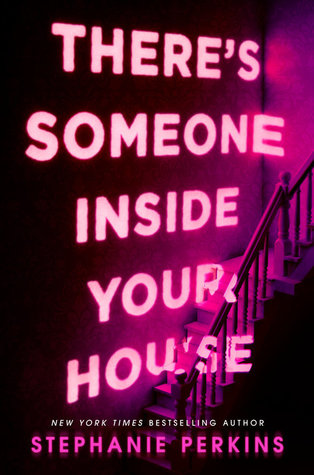 Scream meets YA in this hotly-anticipated new novel from the bestselling author of Anna and the French Kiss.
One-by-one, the students of Osborne High are dying in a series of gruesome murders, each with increasing and grotesque flair. As the terror grows closer and the hunt intensifies for the killer, the dark secrets among them must finally be confronted.
International bestselling author Stephanie Perkins returns with a fresh take on the classic teen slasher story that's fun, quick-witted, and completely impossible to put down.
Stephanie Perkins? Yes, give me some. Stephanie Perkins writing a horror novel?
I have no idea what this will turn out like, but I'm pretty excited to find out. LET'S GOOOO
The Language Of Thorns, Leigh Bardugo – Coming September 26th, 2017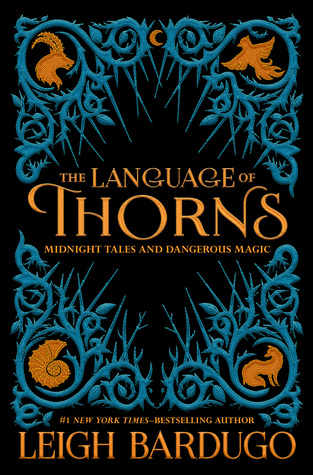 Love speaks in flowers. Truth requires thorns.
Travel to a world of dark bargains struck by moonlight, of haunted towns and hungry woods, of talking beasts and gingerbread golems, where a young mermaid's voice can summon deadly storms and where a river might do a lovestruck boy's bidding but only for a terrible price.
Inspired by myth, fairy tale, and folklore, #1 New York Times–bestselling author Leigh Bardugo has crafted a deliciously atmospheric collection of short stories filled with betrayals, revenge, sacrifice, and love.
Perfect for new readers and dedicated fans, these tales will transport you to lands both familiar and strange—to a fully realized world of dangerous magic that millions have visited through the novels of the Grishaverse.
This collection of six stories includes three brand-new tales, all of them lavishly illustrated with art that changes with each turn of the page, culminating in six stunning full-spread illustrations as rich in detail as the stories themselves.
Y'all already know Leigh Bardugo is my queen, so I'm so ready yet not ready for this masterpiece to floor me. LET'S FUCKING GOOOO
An Enchantment Of Ravens, by Margaret Rogerson – Coming September 26th, 2017
Isobel is a prodigy portrait artist with a dangerous set of clients: the sinister fair folk, immortal creatures who cannot bake bread, weave cloth, or put a pen to paper without crumbling to dust. They crave human Craft with a terrible thirst, and Isobel's paintings are highly prized among them. But when she receives her first royal patron—Rook, the autumn prince—she makes a terrible mistake. She paints mortal sorrow in his eyes – a weakness that could cost him his life.
Furious and devastated, Rook spirits her away to the autumnlands to stand trial for her crime. Waylaid by the Wild Hunt's ghostly hounds, the tainted influence of the Alder King, and hideous monsters risen from barrow mounds, Isobel and Rook depend on one another for survival. Their alliance blossoms into trust, then love, violating the fair folks' ruthless Good Law. There's only one way to save both their lives, Isobel must drink from the Green Well, whose water will transform her into a fair one—at the cost of her Craft, for immortality is as stagnant as it is timeless.
Isobel has a choice: she can sacrifice her art for a future, or arm herself with paint and canvas against the ancient power of the fairy courts. Because secretly, her Craft represents a threat the fair folk have never faced in all the millennia of their unchanging lives: for the first time, her portraits have the power to make them feel.
Margaret Rogerson is the lone author in this list that I have not previously visited (I couldn't have though, because this is her debut), but this book sounds super cool. The cover is gorgeous and the summary is giving me The Iron Fey vibes, so I'm totally looking forward to this!
Thanks for reading, guys! What are your anticipated releases for September? Let me know in the comments 🙂