August is most definitely going to be the busiest, most craziest month of summer. I have a multitude of things to take of this month, and school is starting soon (kill me now). And while I probably have to micromanage my reading schedule, there's no way I will quit reading all together! August seems to collect various genres, from fantasy to contemporary to a combination of both, and I'm pretty hyped.
Just Friends, by Tiffany Pitcock – Coming August 1st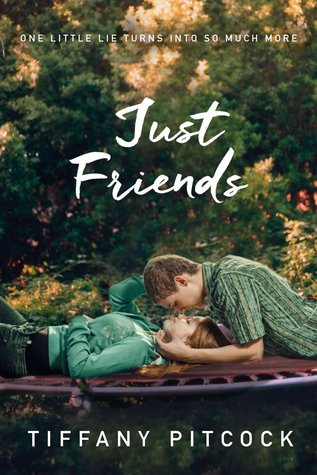 A new spin on the classic smart-girl-and-bad-boy setup, this witty contemporary romance shows how easily a friendship – even one built on an elaborate lie – can become so much more.
Jenny meets Chance for the very first time when she is assigned as his partner in their Junior Oral Communications class. But after they rescue a doomed assignment with one clever lie, the whole school is suddenly convinced that Little-Miss-Really-Likes-Having-A's and the most scandalous heartbreaker in school have been best friends forever. It's amazing how quickly a lie can grow―especially when you really, really want it to be the truth.
With Jenny, Chance can live the normal life he's always kind of wanted. And with Chance, Jenny can have the exciting teen experiences that TV shows and movies have always promised. Through it all, they hold on to the fact that they are "just friends." But that might be the biggest lie of all.
Debut author Tiffany Pitcock delivers a spot-on depiction of first love and the high school rumor mill in Just Friends, chosen by readers like you for Macmillan's young adult imprint Swoon Reads.
This sounds like a really cute romance that would be perfect to help me get out of a reading slump. These types of novels are my guilty pleasures and I hope this is as adorable as it sounds.
Shimmer And Burn, by Mary Taranta – Coming August 8th
To save her sister's life, Faris must smuggle magic into a plague-ridden neighboring kingdom in this exciting and dangerous start to a brand-new fantasy duology.
Faris grew up fighting to survive in the slums of Brindaigel while caring for her sister, Cadence. But when Cadence is caught trying to flee the kingdom and is sold into slavery, Faris reluctantly agrees to a lucrative scheme to buy her back, inadvertently binding herself to the power-hungry Princess Bryn, who wants to steal her father's throne.
Now Faris must smuggle stolen magic into neighboring Avinea to incite its prince to alliance—magic that addicts in the war-torn country can sense in her blood and can steal with a touch. She and Bryn turn to a handsome traveling magician, North, who offers protection from Avinea's many dangers, but he cannot save Faris from Bryn's cruelty as she leverages Cadence's freedom to force Faris to do anything—or kill anyone—she asks. Yet Faris is as fierce as Bryn, and even as she finds herself falling for North, she develops schemes of her own.
With the fate of kingdoms at stake, Faris, Bryn, and North maneuver through a dangerous game of magical and political machinations, where lives can be destroyed—or saved—with only a touch.
WOW THIS SOUNDS SO COOL. It seems quite unique with its cast of characters, but also touches upon familiar elements. I'm definitely looking forward to checking it out.
Little & Lion, by Brandy Colbert – Coming August 8th
A stunning novel on love, loss, identity, and redemption, from Publishers Weekly Flying Start author Brandy Colbert
When Suzette comes home to Los Angeles from her boarding school in New England, she isn't sure if she'll ever want to go back. L.A. is where her friends and family are (along with her crush, Emil). And her stepbrother, Lionel, who has been diagnosed with bipolar disorder, needs her emotional support.
But as she settles into her old life, Suzette finds herself falling for someone new…the same girl her brother is in love with. When Lionel's disorder spirals out of control, Suzette is forced to confront her past mistakes and find a way to help her brother before he hurts himself–or worse.
I love how mental health is being more and more focused on this year, and I'm excited to see what kind of story this book will tell. This sounds like a very different contemporary, and I hope it doesn't disappoint.
Wicked Like A Wildfire, by Lana Popović – Coming August 15th
All the women in Iris and Malina's family have the unique magical ability or "gleam" to manipulate beauty. Iris sees flowers as fractals and turns her kaleidoscope visions into glasswork, while Malina interprets moods as music. But their mother has strict rules to keep their gifts a secret, even in their secluded sea-side town. Iris and Malina are not allowed to share their magic with anyone, and above all, they are forbidden from falling in love. 
But when their mother is mysteriously attacked, the sisters will have to unearth the truth behind the quiet lives their mother has built for them. They will discover a wicked curse that haunts their family line—but will they find that the very magic that bonds them together is destined to tear them apart forever?
First off, can we talk about this cover?! Literally everything is perfect, it's one the most beautiful things I've ever seen. The premise also seems to match the nature of the cover, mystical, magical, and mysterious. Sounds like my type of read 🙂
Wonder Woman: Warbringer, by Leigh Bardugo – Coming August 29th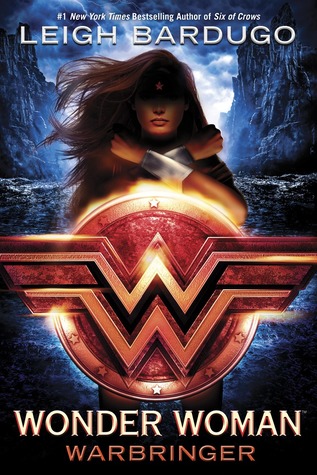 She will become one of the world's greatest heroes: WONDER WOMAN. But first she is Diana, Princess of the Amazons. And her fight is just beginning. . . .
Diana longs to prove herself to her legendary warrior sisters. But when the opportunity finally comes, she throws away her chance at glory and breaks Amazon law—risking exile—to save a mere mortal. Even worse, Alia Keralis is no ordinary girl and with this single brave act, Diana may have doomed the world.
Alia just wanted to escape her overprotective brother with a semester at sea. She doesn't know she is being hunted. When a bomb detonates aboard her ship, Alia is rescued by a mysterious girl of extraordinary strength and forced to confront a horrible truth: Alia is a Warbringer—a direct descendant of the infamous Helen of Troy, fated to bring about an age of bloodshed and misery.
Together, Diana and Alia will face an army of enemies—mortal and divine—determined to either destroy or possess the Warbringer. If they have any hope of saving both their worlds, they will have to stand side by side against the tide of war.
Wonder Woman is getting so much love recently, and who am I to complain? I actually saw the movie about a month ago and it was magnificent, as expected (Gal Gadot is actually flawless). It's amazing that no one other than Leigh Bardugo herself is taking on this superhero, and I'm sure it's going to be totally badass.
What are you guys' anticipated August releases? Leave me a comment 🙂