Guys, can you believe it's December already???
It's been a crazy and stressful year (in nearly every aspect) and I honestly can't wait for these December contemporaries to close the year out in their lighthearted fashion. Yes, my anticipated releases this month are all indeed contemporary novels (surprise surprise!).
Three Sides Of A Heart: Stories About Love Triangles – Coming December 19th
You may think you know the love triangle, but you've never seen love triangles like these.
These top YA authors tackle the much-debated trope of the love triangle, and the result is sixteen fresh, diverse, and romantic stories you don't want to miss.
This collection, edited by Natalie C. Parker, contains stories written by Renee Ahdieh, Rae Carson, Brandy Colbert, Katie Cotugno, Lamar Giles, Tessa Gratton, Bethany Hagan, Justina Ireland, Alaya Dawn Johnson, EK Johnston, Julie Murphy, Garth Nix, Natalie C. Parker, Veronica Roth, Sabaa Tahir, and Brenna Yovanoff.
A teen girl who offers kissing lessons. Zombies in the Civil War South. The girl next door, the boy who loves her, and the girl who loves them both. Vampires at a boarding school. Three teens fighting monsters in an abandoned video rental store. Literally the last three people on the planet.
What do all these stories have in common?
The love triangle.
Never have I been so happy about love triangles! This sounds like a highly ambitious anthology and if there's anyone who can turn the love triangle trope upside down, it's definitely these authors. HYPEEEE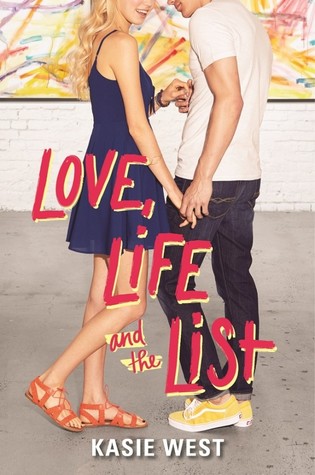 Love, Life, and the List by Kasie West – Coming December 26th
Everyone knows Abby Turner is in love with her best friend, Cooper Wells. Including Cooper Wells. But despite what people tell her, it doesn't affect their friendship. And she's practically over it, anyway. What she really can't get over is when her boss at the local museum tells her that her paintings lack heart. 
Art is Abby's passion and she hopes her future as well. She is determined to change his mind and earn her way into the upcoming exhibit at the gallery. So along with her family's help, she compiles "The Heart List," a series of soulstretching experiences that are sure to make her a deeper person and better artist in six weeks or less. When Cooper decides to complete the list along with her, she realizes this list is expanding her heart in more ways than one. Maybe she needs to start another project.
Love, Life, and the List is about a girl who, in an effort to bring more emotional depth to her art, compiles a list of soul-stretching experiences to complete with her best friend—a boy she also happens to be in love with. 
This is the first in a set of three standalone books with crossover characters.
God, I really need to catch up on Kasie West. It's amazing how this woman puts out several books in a year when I take months to get a task done. Definitely looking forward to this one!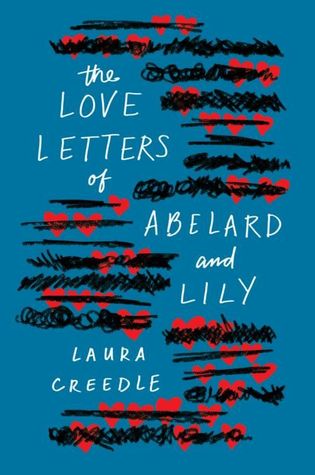 The Love Letters Of Abelard and Lily by Laura Creedle – Coming December 26th
When Lily Michaels-Ryan ditches her ADHD meds and lands in detention with Abelard, who has Asperger's, she's intrigued—Abelard seems thirty seconds behind, while she feels thirty seconds ahead. It doesn't hurt that he's brilliant and beautiful.
When Abelard posts a quote from The Letters of Abelard and Heloise online, their mutual affinity for ancient love letters connects them. The two fall for each other. Hard. But is it enough to bridge their differences in person?
This hilarious, heartbreaking story of human connection between two neurodivergent teens creates characters that will stay with you long after you finish reading.
This sounds like such a sweet and diverse read. I'm glad mental illness is being represented more and more in YA literature and I hope this book doesn't disappoint!
Thanks for viewing guys! What are your upcoming December releases? Let me know in the comments 😀